King Suit Room
360 View
King Suit Room
Ankara Çam Thermal Hotel offers its unique and luxurious service especially in accommodation areas. Offering the most favorable conditions for accommodation, Çam Thermal Hotel aims to provide comfort to guests of all ages with its services presented in King Suit Rooms.
Customer Reviews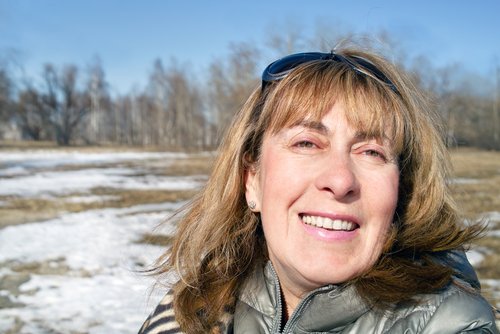 Staying in the King Suite, Çam Hotel provided the experience with the highest quality of service. While we spent time on private terraces, we felt like we were at home.
Hatice Yılmaz
King Suit Room About
Çam Thermal Hotel, which has become a distinguished part of Ankara Kızılcahamam district, has an eye-catching magnificence thanks to its unlimited service understanding and its comfort and it acts with a service sense that will make each guest feel special. Each of the hotel rooms has the highest level of comfort, cleanliness and luxury. The King Suit has a service quality like a key of passing to a different dimension.
King Suits are designed at the dimensions of a duplex house. The King Suites, which have an area of 300 m2, have terraces specially allocated on both floors.
The terraces are far from the eyes by the location and therefore they allow the private guests to move easily and even to sunbathe.
There are 6 air conditioners in important parts of the room. Thus, guests to stay in King Suits can easily adjust the room temperature as they want.The fact that the King Suits are specially designed to take care of the privacy of the guests is one of its most important features. In the room, there are all kinds of possibilities that may become available in a duplex home.
All room floors are covered by carpet. We offer Wi-Fi service.
All parts of Çam Thermal Hotel, which has become a distinguished part of Ankara Kızılcahamam district, are designed in a suitable way for families. The hotel has a structure in which the conservative people can easily spend time through the services provided by the hotel.
Çam Thermal Hotel is designed in accordance with Islamic methods. For this reason, couples to stay in the hotel with the purpose of accommodation and to share the same room are obliged to be married.
King Suit Room Properties
Private Terrace
You can experience unforgettable moments on separate terraces where you can feel yourself in a completely different place.
Jacuzzi
Located in bath, enjoy relaxation with Jacuzzi.
Sauna
The King Suite has a specially designed sauna partition, relaxing features.
Chamber of Secretary
It is a specially allocated section for assistants, secretaries or guardians of special guests. There are all the materials that can be needed in this section located within the boundaries of the room.
Kitchen
It is equipped so that all kitchen utensils can be found. It is a quality cuisine that guests can use without needing hotel service.
Living Room
There is a living room large enough to have a normal house. It is designed so that guests can easily organize activities such as meetings in their rooms.
Direct Telephone
They are allocated to your service so that you can call every part of the hotel 7/24 through these telephones.
Water Heater / Tea-Coffee Set
There is a coffee set with which our guests can prepare their hot drinks at any time of the day.
Room Temperature
Thanks to the central heating system, the temperature of each room is adjusted in the most suitable way for the human body.
Mini Fridge
In each room, there are mini fridges prepared in order to satisfy our guests' needs.
Digital Safe
There are safe deposits that are designed in such a way that each customer can safely hide their valuable belongings and only those who use the room can access to these safes.
Full HD Led TV
High definition Led TVs, in which you can watch many international and domestic channels, are available in the Standard Room.
Bathroom
It is at your service with its hygienic structure and comfortable usage. As with all rooms, you can find all the materials that you might need in the bathrooms of Standard Rooms.
Bedroom
Double or single bed options, comfortable and ergonomic beds and additional room services in case of need are at your disposal.
Boucle, Slipper
In the room, there are items such as boucles and slippers that are prepared as special for you.