Online Reservation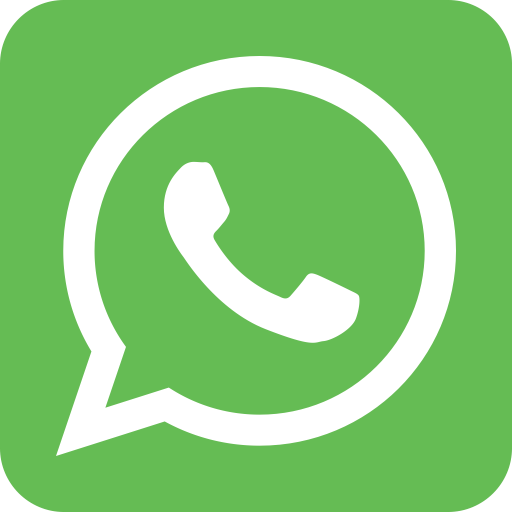 +90 (552) 226 06 34
Çam Hotel merges thermal water service with 5 star hotel concept.
Family Oriented Service

8 Different Swimming and Thermal Pools

Nature Activities with MaceraPark

Honeymoon Packages

Daily Packages

SPA Packages
Kızılcahamam Çam Termal Hotel Properties

Would you not like to have a healthy and enjoyable vacation inside a magnificent nature? It is time to get away from the turmoil and stress of daily life in a peaceful and joyful environment. 5 star Çam Hotel Thermal Resort & Spa Convention Centre offers you the opportunity of a nature and health holiday beyond your dreams.
Located only half an hour away from Ankara and 3 hours away from Istanbul, Çam Hotel Thermal Resort & Spa Convention Centre has been designed in a concept where you can stay with a peace of mind. With the special family cabins, swimming pools, AdventurePark where you can enjoy Kızılcahamam's one and only licensed thermal water and 256 fully-fledged rooms all with a forest-view, Çam Hotel is an accommodation centre where every detail for you and your family has been taken care of, including playground, market, coiffeur, fitness centre, restaurants, sport courts, spa and wellness centre.
Çam Hotel adopts a perfect service approach and is frequently preferred by firms for all types of training, meeting, hosting and seminars. Offering optional local and long-distance transport services, Çam Hotel has also been specially designed for handicapped individuals. Çam Hotel is not serving alcohol, making it a convenient accommodation centre for all family members, whether young or elderly. You can avail of the swimming pool, ladies and gents' spa services and thermal family cabins at Çam Hotel without having to rent a room.
Thermal Water
One of Turkey's privileged wealth, thermal water sources are being used as one of the alternative treatment methods recommended strongly by doctors for many disorders. Turkey is located on a 1st degree fault line and therefore water going down to underground active fault lines with rain can easily come back up after a while. And the water found in these resources are fed with various minerals making it potentially beneficial for many diseases.
Therapeutic thermal water treatment is a method with known positive effects on joints and rheumatism disorders and is widely used as alternative treatment. Thermal water pools are also known to be good for skin disorders, making Çam Hotel ready to serve you all year round.
Magnificent Nature
Turning ecologic environment friendly tourism into a mission, Çam Hotel Thermal Resort & Spa Convention Centre introduces you to Kızılcahamam's magnificent nature as a respectable institution serving national and international sustainable tourism.
Çam Hotel is located within the borders of Kızılcahamam's Soğuk Su National Park known for its long history, endless pine trees, therapeutic thermal water, all-natural nutritional products and is introducing you and your family to incredible natural beauties. Offering soothing nature walks, safari tours, different creatures, local dishes and an enjoyable environment, Kızılcahamam the lung of Ankara is awaiting you with its 5 star treatment.
Comfortable Rooms
Covering all the details for you, the 222 Standard, 8 Standard Suit, 17 Family, 2 Deluxe Suit, 2 King Suit and 5 handicapped rooms of Çam Hotel has been designed to respond to all your needs. With a capacity of 256 rooms and 850 beds, Çam Hotel is offering rooms with everything you need to meet your demands.
Architecture of the hotel has been designed to ensure all rooms have a view of the forest. While resting at our comfortable and well-decorated rooms, you will be feeling home. The internal decoration of Deluxe Suit with American kitchen will be a treat to your eyes. King Suit rooms have the ability to become duplex and has 2 terraces and 2 bathrooms, offering you the comfort of your home and the bathtubs can be filled with Kızılcahamam's therapeutic thermal water.
Meeting Halls
Çam Hotel is a popular meeting and accommodation venue for firms looking to organize their seminars, training courses and conventions, and it is offering international standard services with 8 different meeting halls to answer various needs. And the activities organized at thermal facilities with many health and resting advantages are highly productive.
The multi-purpose Ladin hall with a capacity of 1000 people allow firms to organize large-scale activities is hosting various organization types. Göknar and Selvi meeting halls come into prominence with their large areas, sun light covered location and terraces. Meeting halls can also be designed for different purposes such as reception, banquet or class room. The hotel is housing special foyer and stand areas for various needs of firms. With all these services offered, Çam Hotel has become the essential address for all lodging and daily organizations including training groups of young people.
SPA
With the quality and experience in service sector, Çam Hotel serves you with a specialist tram at the wellness and SPA centre. Offering massage, skin care, herbal care cures and many other services, Çam Hotel is a brilliant option to have a short break from your heavy working schedule.
Besides options such as Swedish bath, Thalasso and Aromatherapy, different massages such as Hydrotherapy, Balneotherapy, Climatherapy and Talassotherapy, mud and algae covering therapies, salt peeling and other services offered by Çam Hotel places it one step ahead of other thermal hotels, through these SPA services specially hand-picked for you. On top of these, sauna, steam room and salt room which cannot be found anywhere else, Çam Hotel promises you an enjoyable vacation. By using the special SPA lift you can easily access the SPA from your room with your bathrobe, without having to go through the hotel.
MaceraPark
Çam Hotel is equipped with standards to please each member of your family and it is an enterprise where all the details for your kids have been thought of. Housing several different activity areas, AdventurePark is housing a fun zone, Aqua Park, Kid Rice, Zipline, ATV, playground and inflated balloon among others, as well as a climbing rock wall for kids 6 years and older. Our hotel can be easily preferred by families with kids and it offers all types of security, transportation, health and nutrition facilities.
Çam Hotel Thermal Resort & Spa Convention Centre can also serve the professional soccer teams with the football pitches it has. With its well-maintained and high quality pitches, Çam Hotel is one step ahead of the nearby pitches and with the services offered, it hosts many great soccer teams. With the healthy nature surrounding it, Çam Hotel not only ensures an enjoyable time for the players but it is also an ideal hotel with the healthy nutrition varieties it is offering.
Wedding and Honeymoon
Your wedding organization held at the wedding hall with a capacity of 1000 people will offer you all services at the highest quality. Offering privileged opportunities for our customers looking for a wedding organization with overnight accommodation, Çam Hotel is the ideal venue both for your honeymoon and wedding organization.
Offering more than a thermal hotel to its customers, Çam Hotel is not only a perfectly designed place for families but it is also offering great deals for newlyweds who are going through the most special period of their lives. Çam Hotel Thermal Resort & Spa Convention Centre is well equipped to make you comfortable during this most valuable time of your life, starting from the engagement and wedding procedures and leading to your honeymoon. Special delicacies served by the master chefs of Çam Hotel and the latest wedding trends will let you have a privileged wedding day.